That's right y'all, the rumors are true . . . I'm officially a MOM! (A dog mom that is…) I am proud to introduce you all to Phoebe, the newest addition to the Tilley clan! Easily confused with a baby skunk, this precious puffball is my new pomeranian BFF. And seriously, who needs a man when you've got this lil cutie to come home to every day?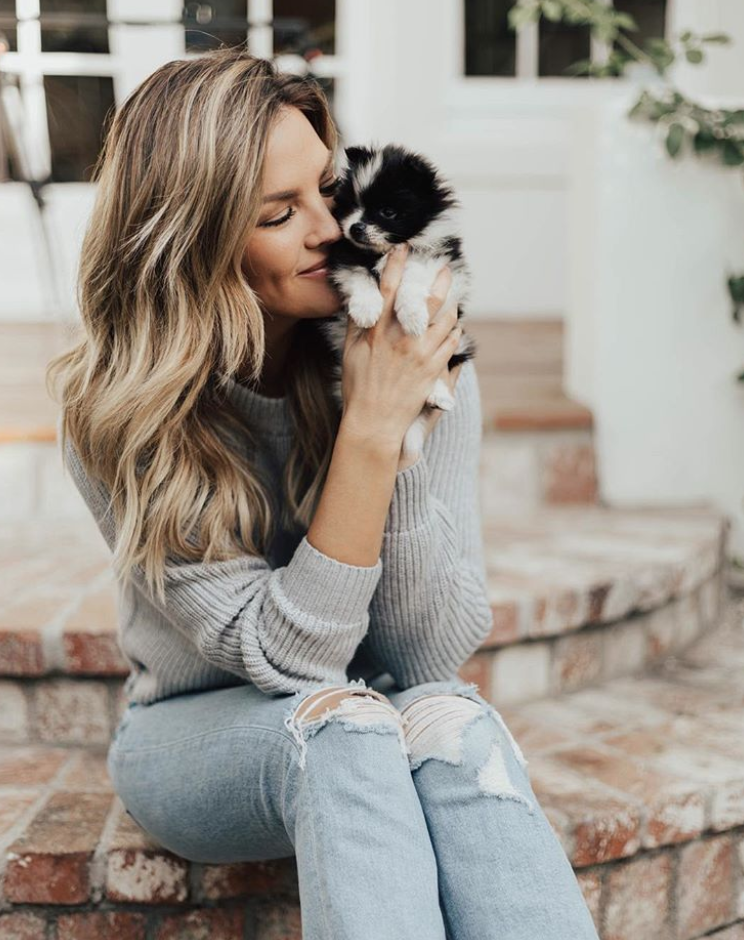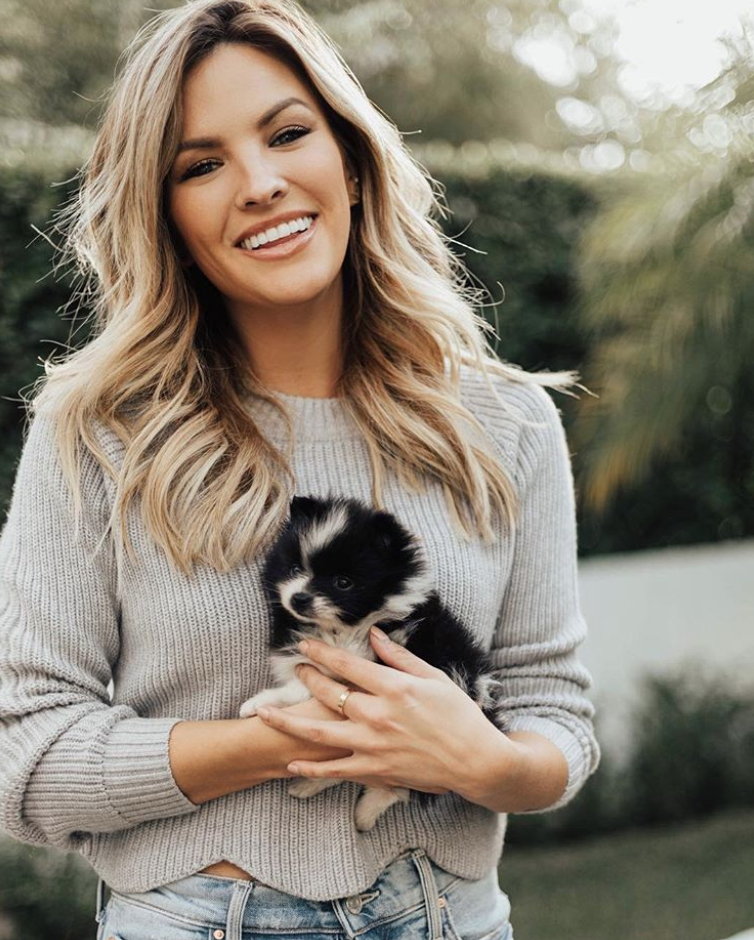 So far, we've been doing a lot of cuddling and binge watching Grey's Anatomy (Phoebs has a lot of catching up to do). She loves her mac n' cheese, but I have to keep her on the kibble which she hasn't been too happy about. And while I shouldn't be surprised, Phoebe is already turning into quite the little wine-o like her mom. Oh well, like mom like pom!
My new little cuddle partner has already brought so much love and happiness to my life. She greets me with kisses when I wake up and snores herself to sleep by my side each night. And while she has left me a few smelly surprises, I wouldn't trade this angel for the world! Be sure to follow @iamphoebetilley to get your daily Phoebe fix and see what shenanigans we get into along the way. Until next time!
xoxo,
Becca