Seriously y'all, is it just me, or does it seem like everyone is having kids these days?! I recently attended my beautiful friend @cammymumu's baby shower and it made me realize how many of my friends are getting pregnant and starting families. While this is not something that I can personally relate to at this time (other than being a mom to my sweet Phoebs), I know that it is something a lot of us single ladies are experiencing at this point in our lives with our friends.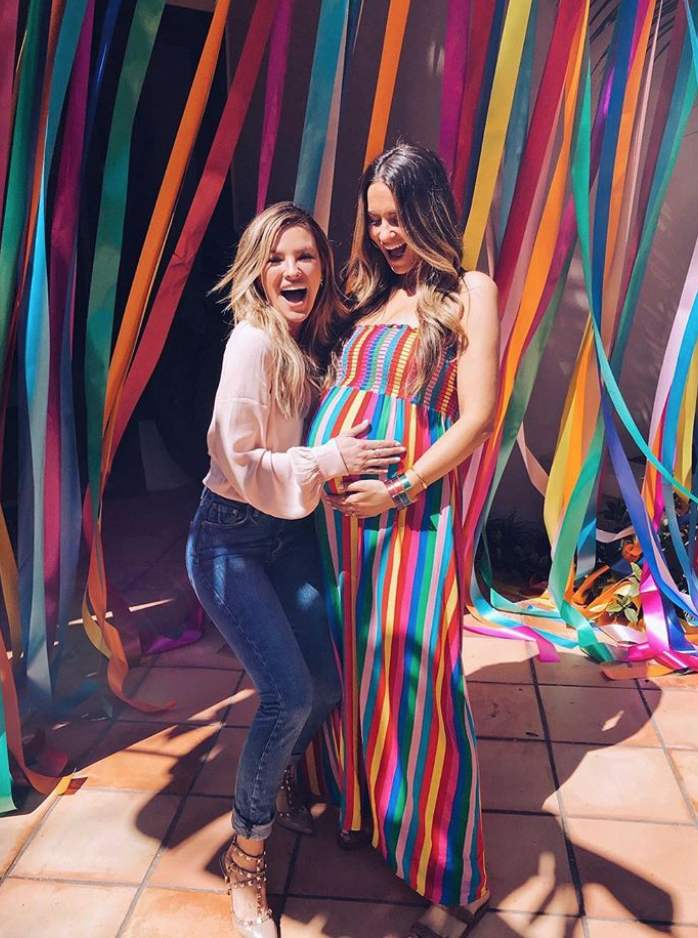 Baby bumps seem to be popping up everywhere, as more-and-more of my friends are taking on the title of "Mama." So, if you're becoming a regular baby shower attendee like me, then you will appreciate these 5 tips to prepare for adding a new little bundle of joy to the mix:
Be Supportive – I know this seems super obvious, but sometimes we can forget to show our friends how genuinely happy we are for them and their new adventure. With close friends, it's easy to think about how they will no longer have as much time to be there for us as their new role becomes more important. But, try to give your friends the benefit-of-the-doubt as they adjust to this new life and be there for them as they figure it out. Who knows when the roles will be reversed!
Filter Your Advice – If your friend has not had a baby before, you can rest assured she is getting parenting advice from all over the place. So rather than trying to be helpful in this way, let your friend share their own feelings and opinions about being a parent. This allows you to lend yourself as an outlet for them and give advice that is related to what they are actually feeling. Be the support system they need, rather than just bombarding them with your own ideas about how to raise a baby.
Embrace Your New Role – One of the best parts about your friends having kids is that you also get to play a role in raising them. With my nephews especially, it makes me feel special to know that I am part of teaching them and helping them grow. I mean . . . who wouldn't want their kid to grow up like their crazy Aunt Becca?
 Lend A Hand – Ok, so your friend just delivered a living, breathing little babe and its to be expected that she could use some help. For new moms especially, getting used to this new lifestyle can be a challenging transition. Offer to watch the little guy (or girl) for a few hours, treat the new mama to a massage, have lunch or dinner delivered to the house, etc. There are so many little things you can do to lend a hand that will make such a difference in your friend's life.
Get Her Back In The Game – Once the new family unit has had a chance to get into the groove of daily life, it's time to get mama back in the game! Just because they've had a baby, doesn't mean their social life has to disappear and sometimes new moms need a good friend to remind them of that. Find a babysitter and schedule a fun Sunday Brunch or a local happy hour with their closest friends. It's easy for moms to feel guilty about leaving their newborns, but that's why it is your job to make sure they understand balance is necessary.
So, if you are currently going through this life transition with any of your friends, I hope these tips help make the change a little bit easier. Welcoming a new life into the world definitely is not an easy feat, but we can all get by with a little help from our friends! (and wine, lots of wine) 😉
xoxo,
Becca