Hey Y'all!
I visited Jackson Hole, Wyoming a few weeks ago with four of my closest friends and it was such a magical experience.  We came, we saw, and we conquered! Not only was it such a fun, relaxing, and adventurous trip, but we also got to celebrate my line with bar iii and  Macy's.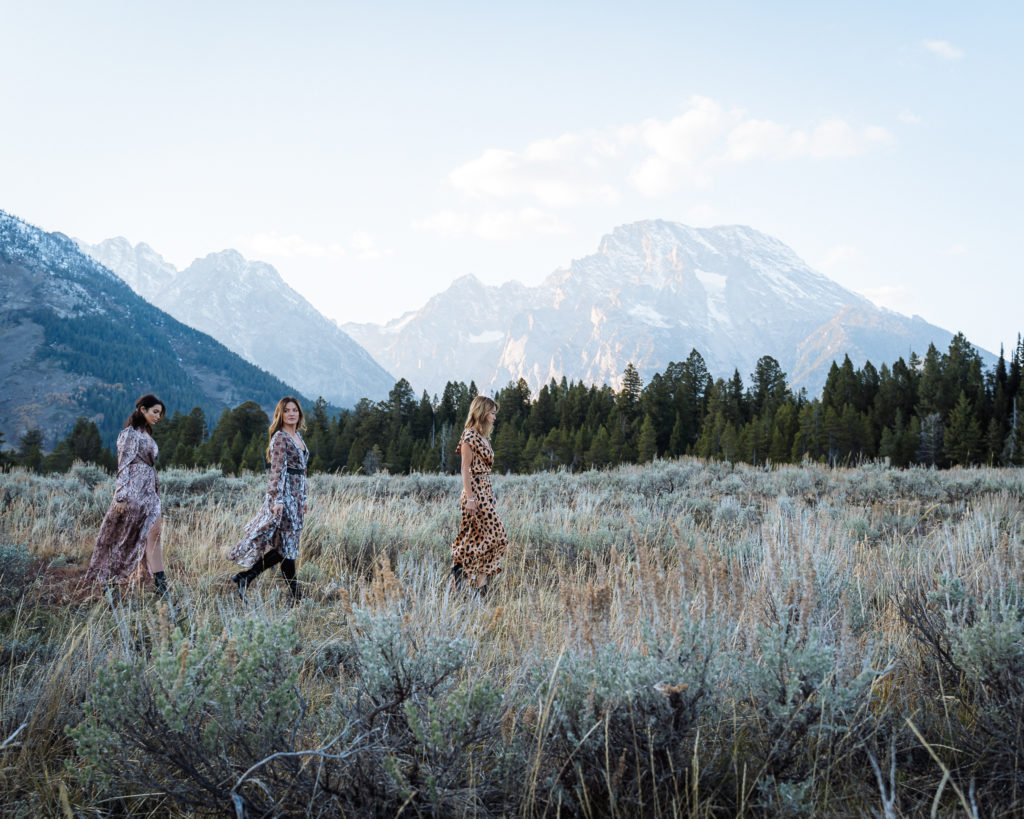 There were so many fun things to do in Jackson Hole! We stayed at the Four Seasons Hotel and the first night we played the funniest game of The Bachelor. In this game, we acted out handing out date night cards and final roses- It was hysterical and we all had so much fun!

On day two, we biked around the resort and really took in the view. On our last day, we took a hiking excursion to explore the city, and had the most stunning shoot with Tim Miller to capture our Wyoming adventure!
Ali, Cammie, Ashley, and Remi thanks for all the laughs on this trip and for always supporting me! Women supporting other women is something I've always stood by, so I'm so lucky to have people in my life who have such strong values,You ladies embody strong, independent, boss women! Which is exactly what my line represents; women on the go. Every piece has a different vibe, and versatility to it, to fit the multi-faceted individuals we are. Let me know which piece is your favorite in the collection! if you want to see more of my weekend in Jackson Hole, checkout Cammie's vlog here! You can also check out the full collection here.
XO,
Becca